Zealously advocating for my clients rights.
San Antonio, TX Law Firm Fighting For Clients Who Have Been Injured, Arrested, or Family Law.
Our Services
Get A Case Evaluation
Making sure you get the representation you deserve.
We're dedicated to ensuring that we take care of all of our clients, and that their legal needs are met and exceeded. We offer high-quality legal work and personal client service. We're committed to providing you with top notch legal support.
We serve a wide range of clientele, and value every client relationship greatly. Each engagement benefits from the depth and breadth of our expertise. We approach every client with a focus on integrity, advocacy, and understanding. We fight for you!
Winning Experience Attorney Fighting For You
We take the time to research your situation completely and bring about the most effective opportunities ensuring you get the successful outcome you deserve. We're proud that so many of our clients have repeatedly turned to us for counsel and representation. We are determined to work hard to earn our client's loyalty every day. We're here to help you succeed.
Personal Injury
You or a loved one been injured in an accident? Attorney Chris Arce is ready to fight for you!
Criminal Law
Recently arrested and accused of a crime? There's a lot on the line and Attorney Chris Arce is ready to stand and fight for you. Experience with many criminal defense wins, call today for your legal strategy!
Family Law
In a legal family law situation? From start to finish Attorney Chris Arce is here to fight on your behalf through the entire process.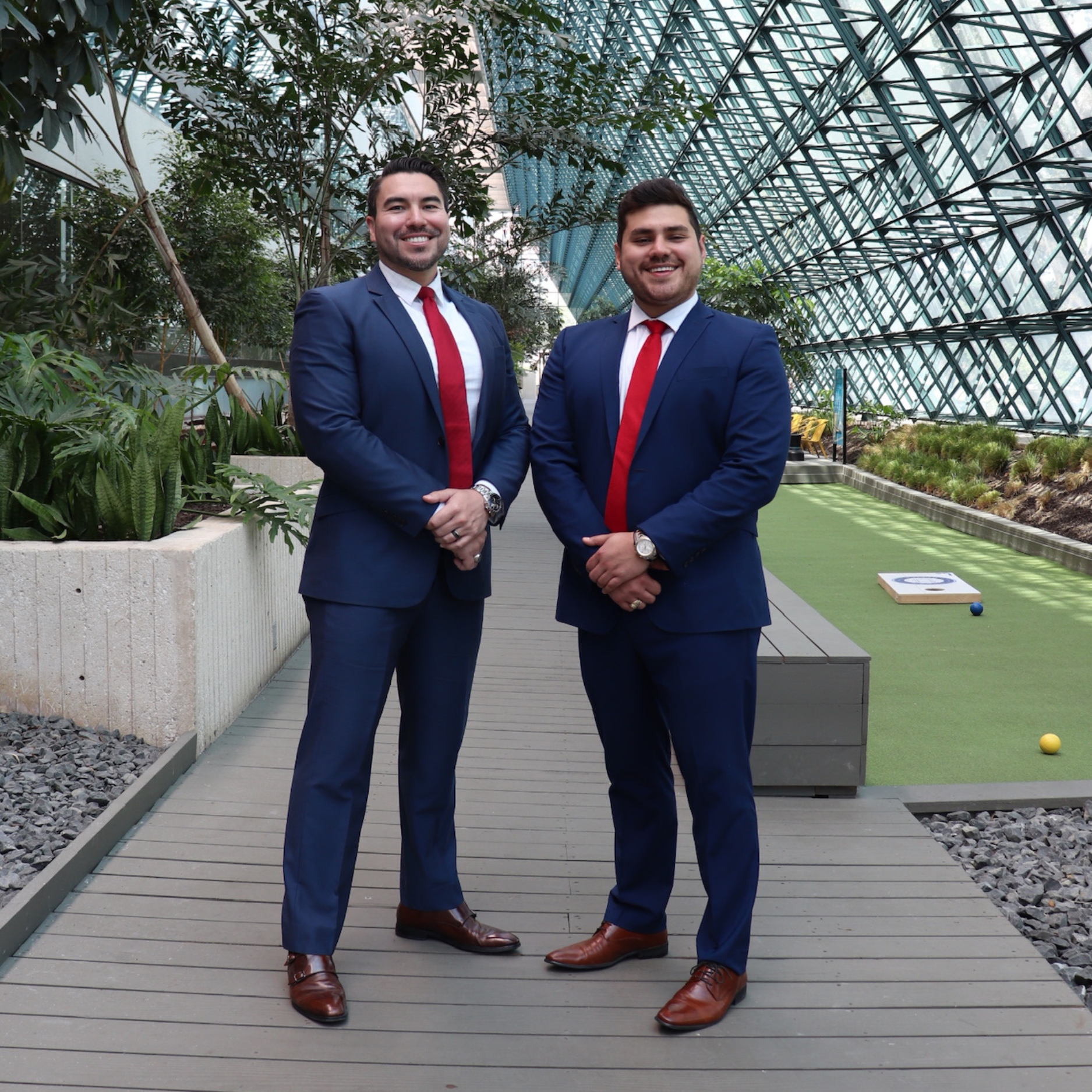 Chris Arce was born and raised in Chicago, Illinois and moved to South Texas at the age of 12, he attended the University of Texas San Antonio (UTSA) where he attained his Bachelor of Arts in Criminal Justice.  He then attained his Juris Doctor from Thurgood Marshall School of Law at Texas Southern University in Houston, Texas.  He now resides in San Antonio, Texas and handles cases in many of the surrounding cities.
Follow Attorney Chris Arce On Social Media
Ricardo Estevan "Steve" Arce
was born in Edinburg, Texas and raised in the Rio Grande Valley, where he graduated top of his class from Edinburg High School. He then went on to attend St. Mary's University in San Antonio, Texas where he graduated with a Bachelor of Arts in Political Science. During his tenure at St. Mary's, Steve served as President of his Fraternity, worked as a Research Assistant to Dean Haynes, and was heavily involved in volunteer programs such as Habitat for Humanity, San Antonio Youth Literacy, and the San Antonio Food Bank.
Steve then attended St. Mary's University School of Law right after completing his undergraduate degree. During his time in law school, he interned at Jingshi Law Firm in Beijing, China, interned at Mexican American Legal Defense and Educational Fund, and served as a Student Attorney for the Consumer Protection Clinic at Center for Legal & Social Justice at St. Mary's University. Steven interned for the Law Office of Chris Arce for the past 3 years before joining as an Associate Attorney.
Outside of work, Mr. Arce enjoys watching shows, working out and hanging out with family & friends.
Steve has a passion for helping others and chose this career because of the direct impact it can provide to those in need. He believes every case is different and works to create a personal connection with every client he comes across. He understands that an accident does not only affect the victims, but those closest to them. Steve continues to be very active with his community in Edinburg and San Antonio and is always willing to help out in any way possible.